Example: Optimal residence time of a chemostat (CHEMSTAT)
---
Background:
The model describes the residence time in a chemostat reactor in form of a steady-state-system.
The Mathematical Model:
The underlying system of equations is
r k2 c - 0.0553 D e = 0
k1 s (e - c) - k2 c - 0.0553 D c = 0
-k1 s (e - c) + 0.0553 D (s0 - s) = 0
e, c, and s are the state variables, i.e., the solution variables of the system of equations, depending on a concentration D for which measurements subject to the fitting criterion 0.0553 D e are generated. Parameters to be estimated, are k1 and k2.
Literature:
Edgar T.F., Himmelblau D.M. (1988): Optimization of Chemical Processes, McGraw-Hill
Implementation:
The complete solution of a data fitting problem is described in six steps:
Results:
Then you would like to take a look at reports and graphs:
- parameter values
- experimental data versus fitting criterion

---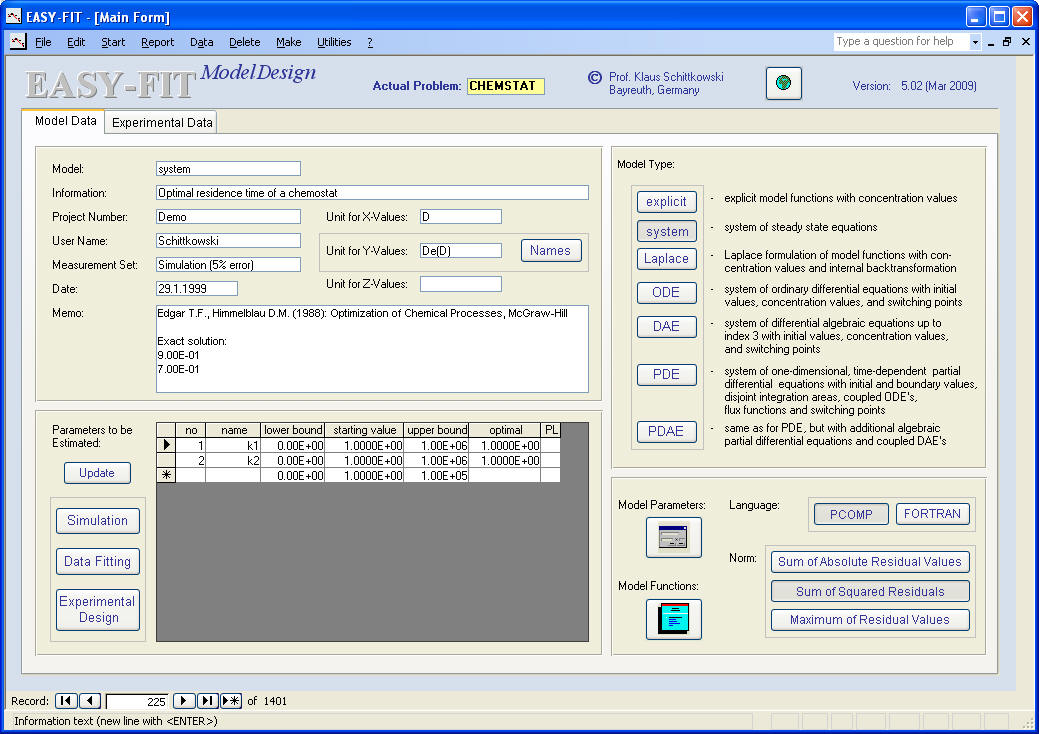 ---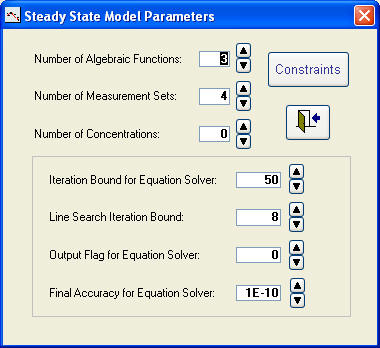 ---
Model equations (or use your own favorite editor):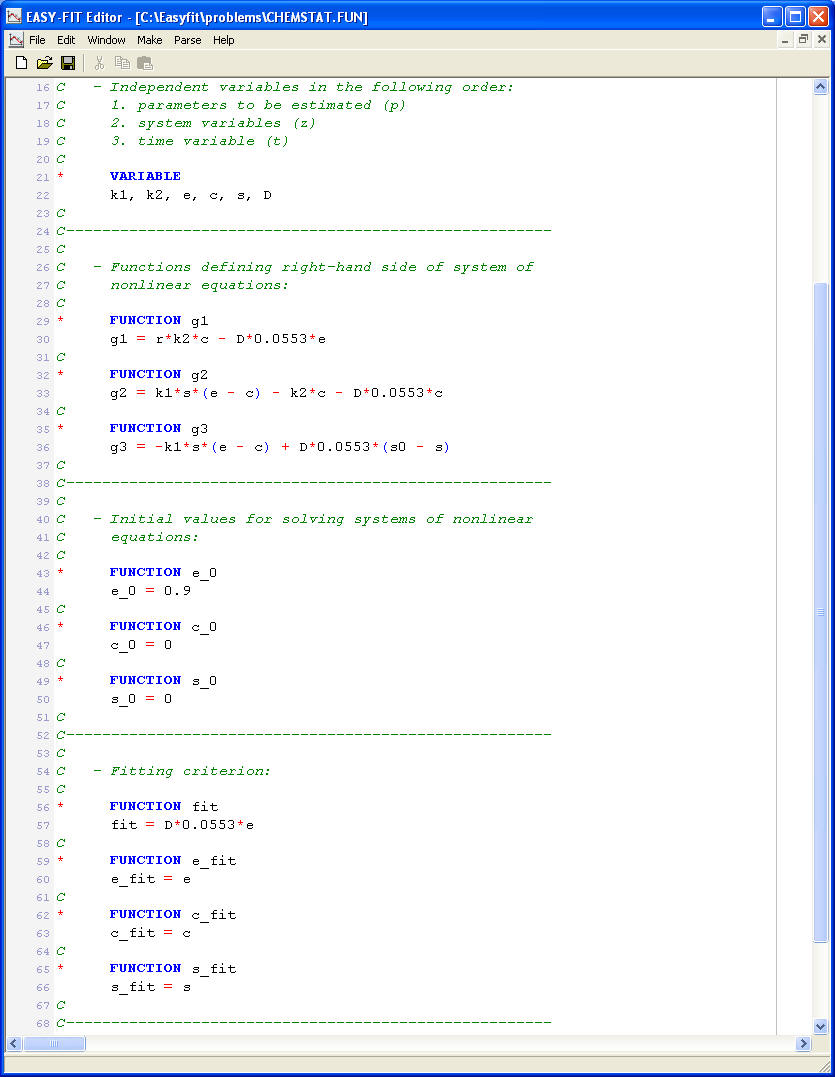 ---
Measurement data (or use import function for text file or Excel):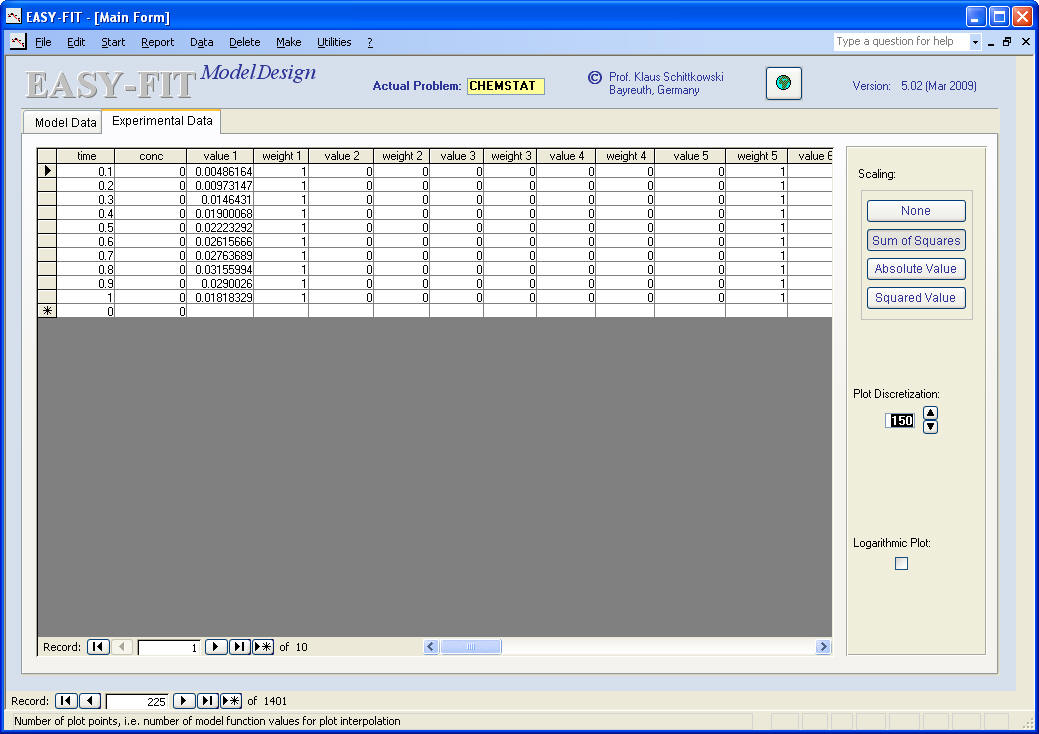 ---
Parameters, tolerances and start of a data fitting run:
---
Numerical results (computed by the least squares code DFNLP):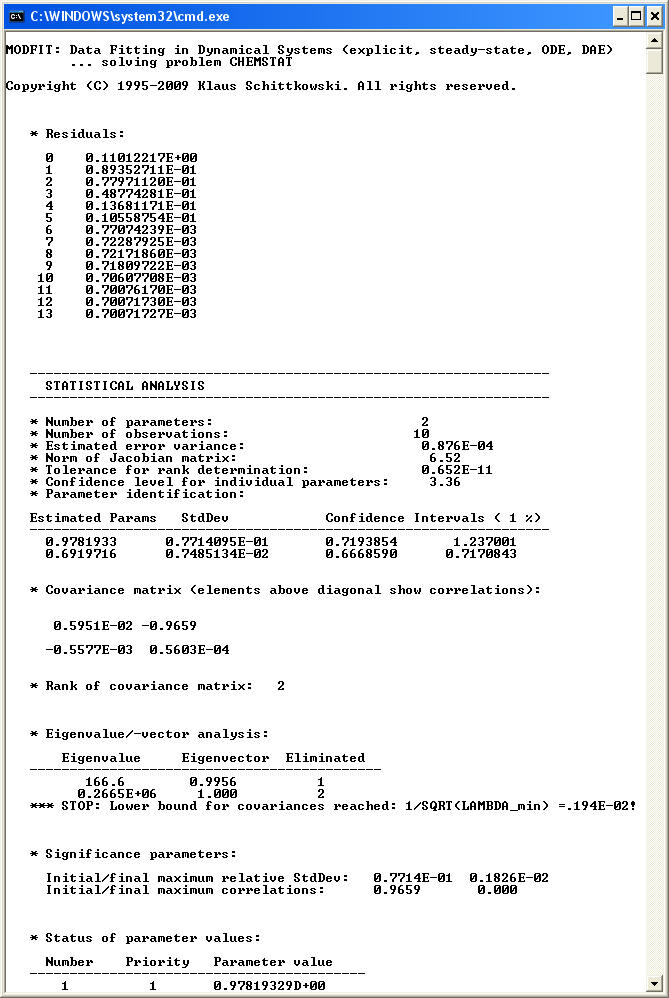 ---
Report on parameter values, residuals, performance, etc. (or export to Word):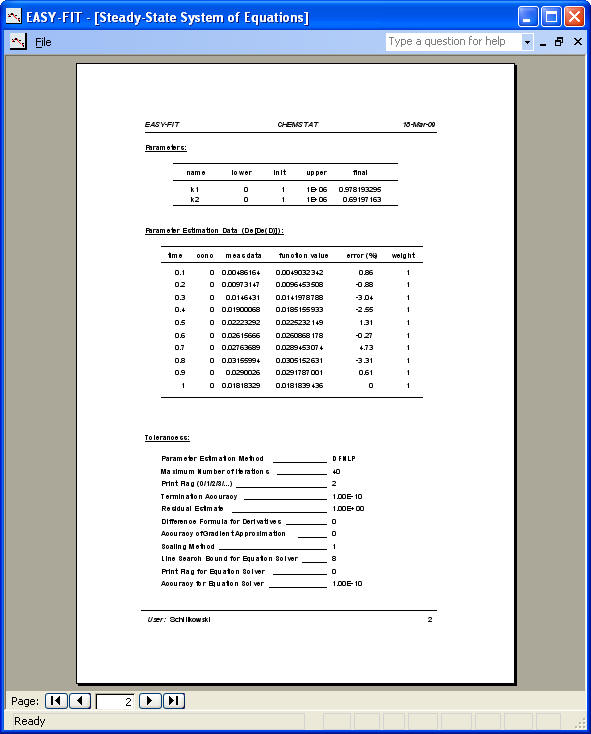 ---
Experimental data versus fitting criterion (also available for Gnuplot):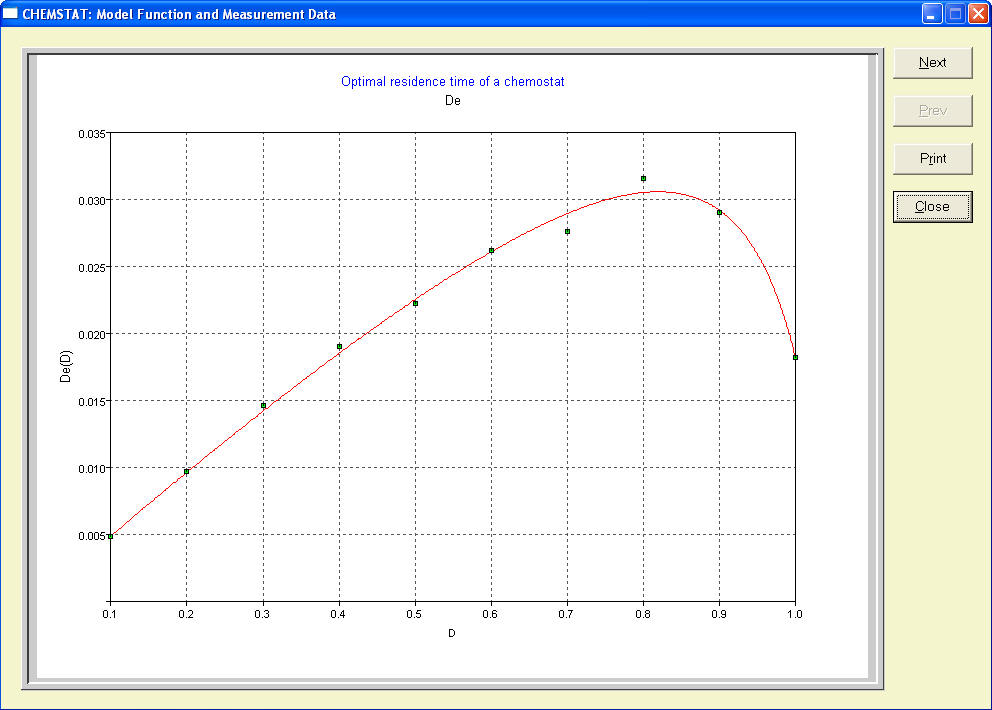 ---